Waqáy
[wah-kaie]
The cry of a musical instrument
A Latin guitar duo based in the Ottawa-Gatineau region. Providing entertainment for private and corporate events, parties, and more.
Last Event
National Arts Centre
May 29, 2019
New Album Out Now!
Latin Roots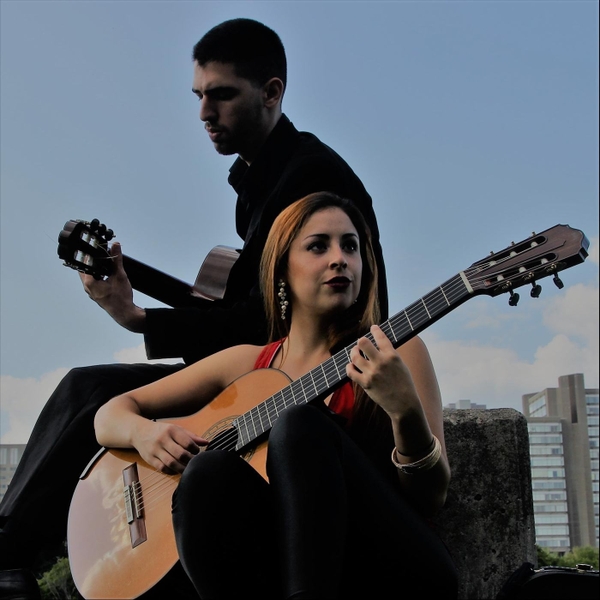 Known for their "unique" and "symbiotic connectivity" while playing together, Duo Waqáy has perfected their duality over the course of the past nine years. Guitarists Gabriela Iznardo and Alejandro Vega have been performing alongside one another since early adolescence and are both graduates of the University of Ottawa for Performance Guitar, one holding a Bachelor's degree and the other a Master's degree. While growing up playing together, they developed an inseparable bond; connected by their love for guitar and their latin heritage, they quickly discovered their passion for Latin American and Spanish rhythms. The fusion of Alejandro's Cuban heritage and Gabriela's Peruvian and Argentinian background lead to the creation of a unique sound which sparks energy and creativity into the hearts of their audience. It is this very fusion of culture which created their name "[Duo] "Waqáy", a Quechuan word that means "The cry and timbre of a musical instrument".
Although they have been playing together for almost a decade, 2017 marked the debut of their professional performance career and brought some new and captivating repertoire which they are so very excited to share with their audiences.
Contact
We'd love to hear from you! Please contact us if you have any questions related to our music or services.